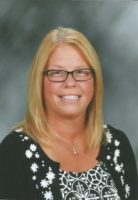 We are happy to announce that Lori Glass, our first grade teacher and Child Ministry Director at SFDS, has been named one of the recipients of the Herb Kohl Fellowship Award. Recipients are educators who have been chosen for their superior ability to inspire a love of learning in their students, their ability to motivate others, and their leadership service within and outside the classroom.
The Kohl Foundation Scholarship and Fellowship program was established by Herb Kohl, U.S. Senator (Retired), in 1990. To date, the foundation has awarded $14.5 million to Wisconsin educators, students, and schools.
Congratulations, Lori, on this special accomplishment!